Every year this privately funded Washington D.C. think tank publishes the information on the safest and most dangerous cities in America. They generate their rankings by considering all the reported information submitted to the FBI's database on crime and violence for cities with a minimum population.
They consider all types of crimes from homicides, rapes, burglaries, assaults, grand theft and other arrests then weigh these crimes depending on their seriousness. So while Philadelphia may outpace all American cities for their overall murder rate they were outranked by Camden, New Jersey, their neighbor across the Delaware river for the simple fact that there are far more people in Philly overall. Crime per capita is the operative term here. Camden is a depressed little one-horse burg now that all the manufacturing jobs have been shipped overseas. But at the same time Camden is so hardbody that you can get juxed by a senior citizen.
In this years' rankings of the most dangerous cities Detroit, Michigan has risen to the top, or is it the bottom? Word to Proof, the 'D' is fuckin' hardbody deluxe. I made a trip to the 'D' a few years ago and I saw some shit I will never forget. In the middle of the night there are Black dudes walking all around the downtown area like zombies. They will try to pump your gas at the QuikChek or they will just beg you for change. Young dudes too. They need to form a homeless persons union out in that bitch and prevent these young dudes from joining until they have at least reached forty years old or been a military veteran.
If you've been watching C-Span with any regularity, and why would you, Hip-Hop has become congressional code for young Black males. Lawmakers have spent an inordinate amount of time discussing Barry Bonds' ballsachs[ll] and the destructive impact of Hip-Hop music. I suppose that lying presidents, price gouging oil companies and the erosion of the Constitution are subjects that these congressional cowards are too shook to face up to. So now that Hip-Hop has been equated with criminality in the mainstream media, and let's face it, per capita, which form of entertainment has more artists under indictment? Can we not also say that the most crime ridden cities are also conversely the most Hip-Hop? I think so. Let's take a look at the top 25 most Hip-Hop cities…
1. Detroit, Michigan
2. St. Louis, Missouri
3. Flint, Michigan
4. Oakland, California
5. Camden, New Jersey
6. Birmingham, Alabama
7. North Charleston, South Carolina
8. Memphis, Tennessee
9. Richmond, California
10. Cleveland, Ohio
11. Orlando, Florida
12. Baltimore, Maryland
13. Little Rock, Arkansas
14. Compton, California
15. Youngstown, Ohio
16. Cincinnati, Ohio
17. Gary, Indiana
18. Kansas City, Missouri
19. Dayton, Ohio
20. Newark, New Jersey
21. Philadelphia, Pennsylvania
22. Atlanta, Georgia
23. Jackson, Mississippi
24. Buffalo, New York
25. Kansas City, Kansas
Just looking at the top 10 the south could be considered the most Hip-Hop region in America if we consider Missouri to be part of the south bracket. The Midwest nearly keeps pace with three cities in the top 10. California holds the west coast down with two cities and the east only places one town in the top 10 list of most Hip-Hop cities. Ha! New York rap is dead because not enough people in New York are dying. Go figure.
When I consider the top 25 most Hip-Hop cities I have to concede that south wins by virtue of the fact that more people in southern cities stay losing. That's what I love most about Hip-Hop. It exists in a perpetual state of Bizarro-like inverted values. Poverty is positivity. Snitching? Not so much. Where else do losers get to be winners? Not bad meaning bad, but bad meaning good.
Shouts go out to Ohio for being America's most hardbody Hip-Hop state. Youngstown, stand the fuck up! It makes sense to me now that Ohio would be the most Hip-Hop state. I think about all the bands that have created music which is prime sample source material. The Ohio Players, Slave, Zapp, and of course Bone Thugs. Lil' Bow Wow needs to start repping Columbus if he wants to get his street cred back.
As an added informational treat I thought I should include America's least Hip-Hop cities (those ranked as safest) just in case any of you RapSpace rappers thought of repping your hometown…
1. Mission Viejo, California
2. Clarkstown, New York
3. Brick Township, New Jersey
4. Amherst, New York
5. Sugar Land, Texas
6. Colonie, New York
7. Thousand Oaks, California
8. Newton, Massachusetts
9. Toms River Township, N.J.
10. Lake Forest, California
WTF?!? Three cities from New York state in the top 10 for America's safest cities? No wonder east coast rap has sucked so bad lately.
SOURCE:
http://www.xxlmag.com/bloggers/2007/11/the-25-most-hip-hop-cities-in-america/
---

Esco reveals he's inspired by Odd Future, Frank Ocean and Drake for his forthcoming LP.
Nas may not be putting out Lost Tapes 2, but promises to deliver with his forthcoming solo album. The Queens, New York rapper spoke with Billboard.com about progress to the follow-up to 2008's Untitled, claiming that he's in a new state of mind and is inspired by new cats in the game.
"The last record I did was, I was in a different place than I am now," he said. "Now, I'm happy to express that different place and I'm just happy about music. I'm watching everyone do their thing, young guys, women, artists just doing they thing."
Naming Odd Future, Lil Wayne, Drake and more as current influences, Nasty Nas said that his tenth solo LP doesn't yet have a concept. "My new album that I'm working on is free flowing," he said. "At this point, there's not one concept that sums up the whole record. I'm just flowing. It's really too early to tell who I'll be collaborating with."
He also acknowledged that Untitled wasn't an entirely solid record, and that he's learned from his mistakes. "I don't want to look back on this record – because I can look back on my last record and I know that record, some songs didn't belong there. I really overthought it. I don't want it to be like that on this record," he continued. "I want to be able to play this next record after it's done and feel like I did it. I have to do something that's new. It's just in me. I have to do something that feels like it's right right now, and it could last."
SOURCE:
http://www.hiphopdx.com/index/news/id.15159/title.nas-announces-his-tenth-solo-album
---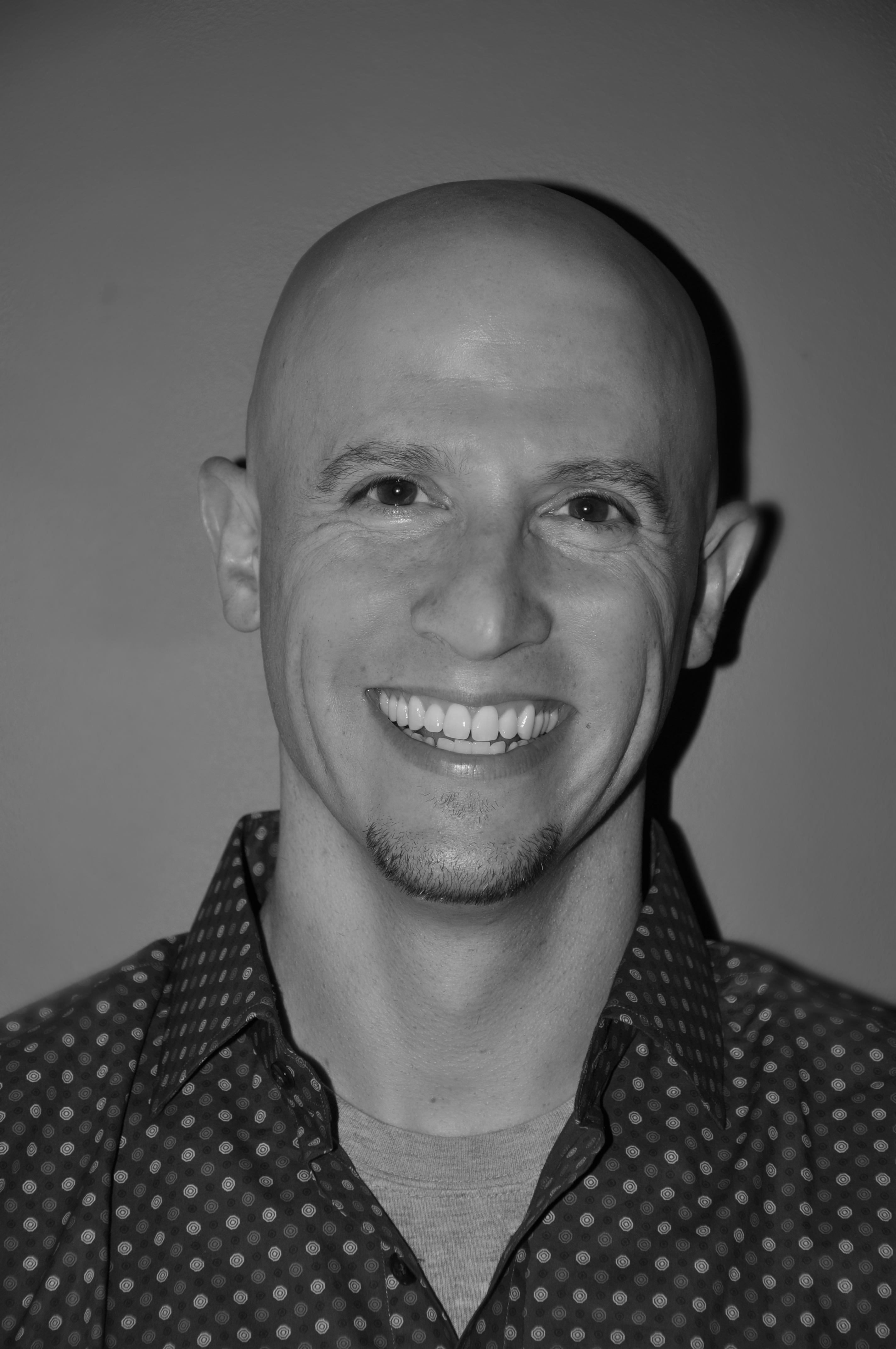 As a transplanted songwriter from Nashville to New York City, I've had the chance to observe, up close, the approaches to songwriting and the songwriting communities in both cities. While there are of course many similarities, there are also quite a few differences. By the way, I feel I should mention that the following observations are really more my impressions than hard facts.
Differences Within the Similarities
In this article, I'll start with a similarity between New York and Nashville as it's readily apparent and then explain how, within that similarity, one city differs from the other. One of the first similarities is that both cities have huge songwriting populations. The depth and breadth of talent in both places encompass many more genres that the obvious country music for Nashville and pop and rock music for New York. There are great pop writers in the suburbs of Nashville and extremely accomplished country songwriters living in Greenwich Village.
Finding the Songwriters
One difference between the two songwriting communities is how easy they are to locate. Because Nashville's artistic community is predominantly made up of singers, songwriters and musicians, it's much easier to find the music/songwriting community there. New York, on the other hand, has a wonderful songwriter population, but it's mixed in with the countless other artists and creative types that live there and is thus less obvious. In other words, it takes a little more effort to find the songwriters in New York, but believe me, they're there.
Before moving from Nashville to New York, I'd taken several writing trips a year up to New York and, by a process or trial and error, I found a core group of NYC songwriters that became my go to people on every trip. This way, when I eventually moved to New York, I felt like I was instantly part of the community even though I had to discover it little by little. I highly recommend this approach for anyone considering a move to New York as it eases the transition and makes the entire process much less overwhelming.
Co-writing
Although both New York and Nashville have large numbers of songwriters, co-writing is much more a part of the day to day routine in Nashville. It's not unusual for a Nashville writer to have five co-writing appointments in a week where they meet with a different cowriter every day in a publishing company office on Music Row. This happens for several reasons. First of all, as a hired staff songwriter for a Nashville publishing company, you are given a yearly quota of songs that you need to fulfill. The more songs you write, the more quickly you'll fulfill your quota. Publishers make a real effort to connect songwriters they think will work well together and go as far as to set up co-writing appointments for their writers. As a result, it's fairly common in Nashville to be set up on a "blind date" cowrite. Secondly, even though you're only credited with half a song for a cowrite, it's easier to motivate yourself to write if you've got someone to collaborate with. The act of scheduling appointments and being expected to show up significantly eases the stress of having to create on a schedule. This approach seems odd to a lot of New York writers who are either artists themselves and used to writing with their own bands or are songwriters used to working with artists whose schedules are much less predictable.
Lyrics
Staying with the generality that you're writing country in Nashville and pop or rock in New York, I've noticed that the rules of lyric-writing between these genres and cities differ significantly. In Nashville, the story is king. This means that the lyric has to make perfect sense, the images are concrete and the story has a logical flow from beginning to end. There's not a lot of room for poetic, impressionistic lyrics that don't have the arc of a story. New York, on the other hand, while it certainly has its share of great songwriter/storytellers, has a broader tolerance in its pop and rock genres for words that "feel" and "sound" good together. Please don't misunderstand. It takes just as much skill to write a great pop lyric where the words convey the emotion of the song and carry the nuances of the melody as it does to write a great story in a country song, but it's a different skill set. I've found that switching from one approach to the other can be creatively liberating and quite a bit of fun. Also, it's interesting to see how one city's lyrical approach can bleed into the other's. In this way, you can end up with country lyrics where the words in the story sound good next to each other or pop lyrics with the arc of a story to them.
Labels
Speaking of artists, another similarity in the two cities is that they are both home to major record labels and their signed artists. This alone attracts a huge number of songwriters to both cities. The difference here is that country music artists are still largely dependent upon outside songs for their projects. In New York, bands tend to write their own material and it is less common for these artists to go looking for outside songs. Occasionally songwriters will be paired with these bands/artists in New York allowing the writers to end up with cuts on these acts. Of course, all of these distinctions are lessening as more country artists write and cowrite their albums as well.
You Can't Lose
At the end of the day, both communities are great places to work and create. Ironically, after living in Nashville, working as a staff songwriter and writing for the country market for twelve years, my first cut was with a New York writer and was recorded by an Irish tenor on Universal Records named Ronan Tynan. In my opinion, it was the blend of our New York and Nashville songwriting sensibilities that came together to create that song. What I mean by this is that somewhere between the soaring melody more suited to pop and the lyric that had more of a country attention to detail, we came up with a classical crossover song. So, if you're a Nashville writer thinking about working in New York (or vice versa) I'd highly recommend it. Sometimes it's the differences that create the best art.
SOURCE:
http://www.songwriting.net/blog/bid/57769/The-Differences-Between-Songwriting-in-NYC-Nashville
---